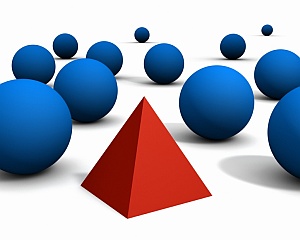 Management Scholars Academy's November month PMP boot camp dates are Nov 10,11,17 and 18. On 3rd Nov we have the FREE PMP orientation program. In this session we will give you details about the PMP credential, the eligibility criteria, a demo on how to apply online, tips on how to prepare for the exam, how to read PMBoK without dozing off (-:), a baseline test with 50 Q to give you an idea of how the actual test feels like, and answer any other questions you may have on PMP. Please tell your friends who will be interested and ask them to call me at 9840757994 to register for the free orientation.
For newbies, Project Management Professional (PMP)  is a coveted credential from PMI for a project manager. It has gained value in Indian IT industry in the past few years. PMP has become a requirement to apply for managerial positions in IT and customers even demand that the PM for their projects should carry this credential. It helps technical managers establish their authority in project management and rise in their career.
The PM Body of Knowledge is the golden standard for project management. If you understand the PMBOK thoroughly you can confidently appear for PMP exam. Our 4 day boot camp in November will help you understand PMBOK very clearly. Out participants will also get access to the MS Academy question bank to practice for the exam. Are you ready?

best pmp training in chennai
,
free PMP orientation program
,
pmp trainin center in chennai
,
pmp training in chennai
Share