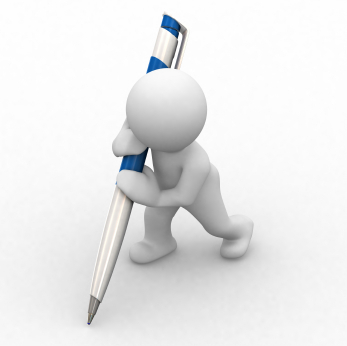 Many of us bloggers, wanted PMI to recognize authoring Project Management articles in blogs (like this one) through PDUs. In fact we would settle only if they mention the very term 'BLOG' in their CCR (Continuing certification requirements) documentation. Finally it has happened. PMI is revising their PDU categories. They had 18 PDU categories which has been reduced to just 6 categories. 3 categories in 'Education' and 3 in 'Giving back to the profession'. You can see details here 
Revised PMI PDU categories
The place where they have mentioned 'BLOG' is category D.
Creating New Project Management Knowledge
Earn PDUs for creating new knowledge for the topic related to your credential area of expertise (project management, project risk management, project scheduling, or program management). Qualifying activities include:
• Authoring (co-authoring) a project management textbook
• Authoring (co-authoring) a peer-reviewed article
• Authoring (co-authoring) a non-peer-reviewed article
• Authoring (co-authoring) an article for PMI's Knowledge Shelf
• Authoring an article for relevant electronic newsletters
• Authoring of article on an official organization, professional, or company blog
• Presenting in a webinar
• Presenting in a podcast
• Creating a course or developing course content for project management related courses
• Serving as a speaker
• Serving as a moderator of a relevant discussion
• Serving as a subject matter expert for a panel discussion
The PDUs claimed in this category count against the maximum of 45 PDUs (or, 20 PDUs for PMI-RMP and PMI-SP) allowed for "Giving Back to the Profession" categories (Categories D, E, and F).
PDU Rules

1 PDU is awarded per 1 hour of activity in this category.
Documentation required upon PMI audit/request:
Copies of publications, sample educational materials or course agendas.
So write a  well researched article on project management (I will provide editing service for free) in MS Academy Blog and claim PDUs for PMP (1 PDU per hour spent in researching and writing the article). Just give the link to the article and you can preempt the audit itself.

PDU for blog; writing blog can get you PDU; Writing blog in Project Management can get you PDUs; how to get PDU in giving back to profession category; MS Academy PMP training;
,
PDU for PMP
Share
Comments