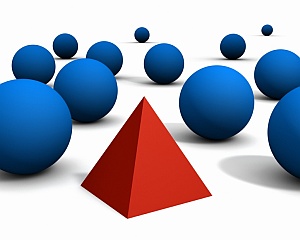 In his book 'High performance entrepreneur' Subroto Bagchi talks about six areas in which a company should differentiate their service, product from the already existing competitors. The six areas are 1. Domain 2. Tools 3.Methodology 4.quality 5.Innovation and 6.Branding.
I feel that every Project Manager can differentiate themselves in these 6 areas.
Let me elaborate.
1. Domain – Though PM principles, tools and techniques are supposed to be similar across domain as per PMBoK, a software project manager does things very differently than a PM in infra domain. Some tools like work authorization and critical path may be used extensively in infra projects whereas scheduling tools like MS Project, QC tools like peer reviews and HR tools like team building may be better used in software projects. So know how PM tools can be put to best use in your domain.
2. Learn more about PM tools – Get PMP certified. Use tools prescribed in PMBoK for real projects and you may be surprised. Of course, there is a lot more than what is in PMBoK about project management. Learn 'Failure Mode Effect Analysis' and see if can help fix the failures with your knowledge of PM tools. Document it as a six sigma project and tell the whole organization.
3. Methodology – Methodology may sound like the boring part. But methodology is not about documentation for audit. It is the finesse that comes through experience. The discipline you bring to the daily work, which should become a best practice and benchmark for your team.
4. Quality – The focus you show in satisfying your client, senior manager and even the team. Signature your plans and communication with excellence. They should become showcase-able  process asset for the organization.
5. Innovation – Innovation is about how you tailor the existing templates and processes and deliver great value to the stakeholders. Keep a goal of at least one innovation a week for your team. Encourage  team leads to share ideas and allow them to experiment.
6. Branding – You do all this, you name becomes a brand. People see that they can get more value from you. The word spreads and you get manage higher responsibilities. More talented people want to join your team. The clients ask for you to manage their projects.
If you put these six horses in your career chariot, they will take you places.

how are you different
,
ms academy pmp training
,
subroto bagchi
Share