By God's grace, we had 27 PMs participating the December month PMP boot camp. They were from IBM, HCL, Wipro, Visteon, Patni, Cognizant, Dell, PayPal, Verizon, Frost and Sullivan, BWIR, TelcorIndia, 3i infotech, and Lycos.
When I founded MS Academy in December 2009, I thought I will give myself one year to evaluate the results from the venture. At the end of November 2010, when I took stock, I was happy with the impact we made in the market, especially the terrific positive impact on the confidence level of the Project Managers who attended our training programs, but the bottom line from a business view was not very encouraging.
But by now, I am so addicted to this mode of operation –  directly creating tangible value for the end users, co-creating that with the help of friends, using direct feedback to continuously improve the service, 24*7 focus on the mission, 15 hour work days but not a moment of dullness, freedom to try so many things; Above all, the great amount of learning and sharing.
So I was really relieved when we got the good number of participants for the December program. This has given us the confidence and optimism to spread our wings. Need your support to make it happen in the coming months and years.
I took extra efforts to make sure this batch participants are satisfied and we got the 4+ over 5 feedback for 'overall experience' from all 27 of them.  I invited Anand Raju, Project Manager at Hewitt who has handled many delivery, business development and process improvement projects, to hand over the certificates. Anand reiterated the importance of using the standard processes and tools for project management and brought out the integrated view presented in PMBoK.
Here are some photographs from the program.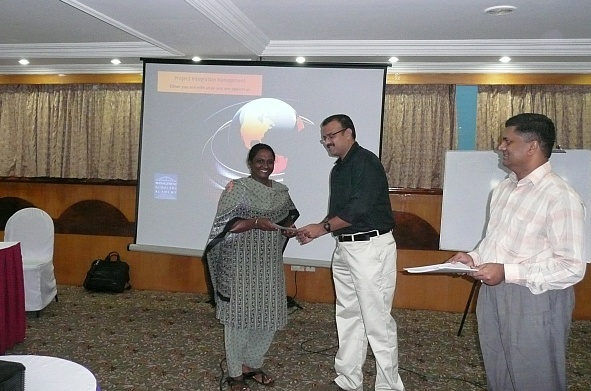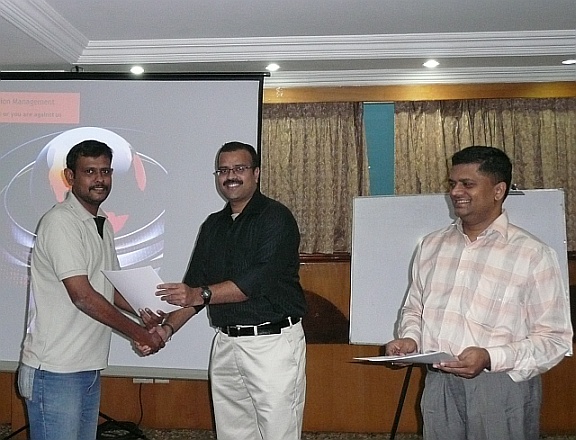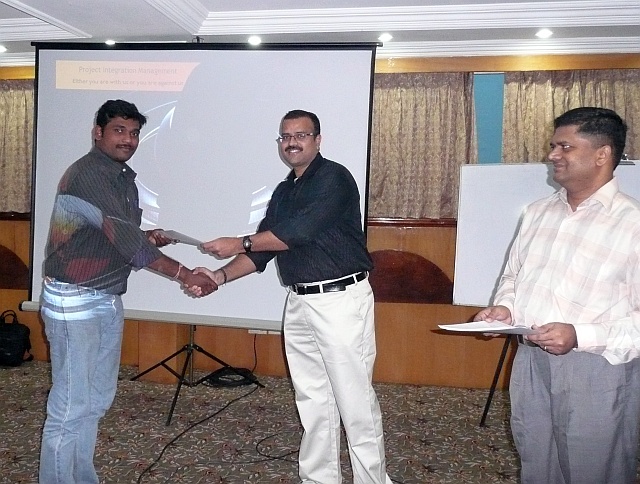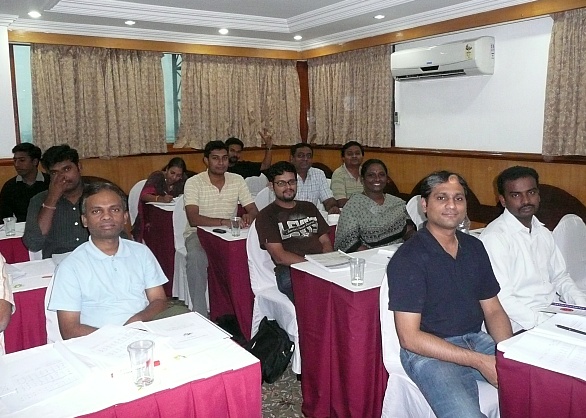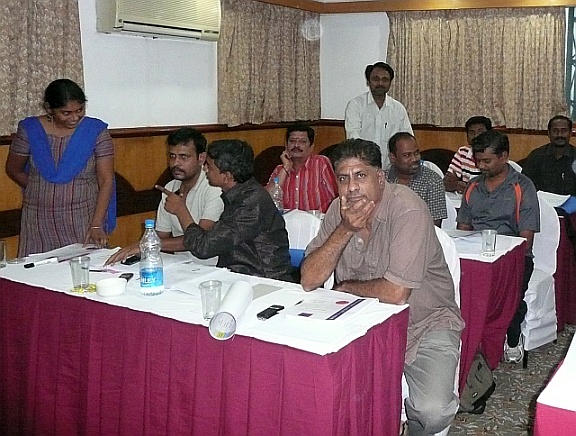 best pmp training in chennai
,
MS Academy pmp boot camp
,
pmp certification chennai
,
pmp chennai
,
pmp training chennai
Share
Comments