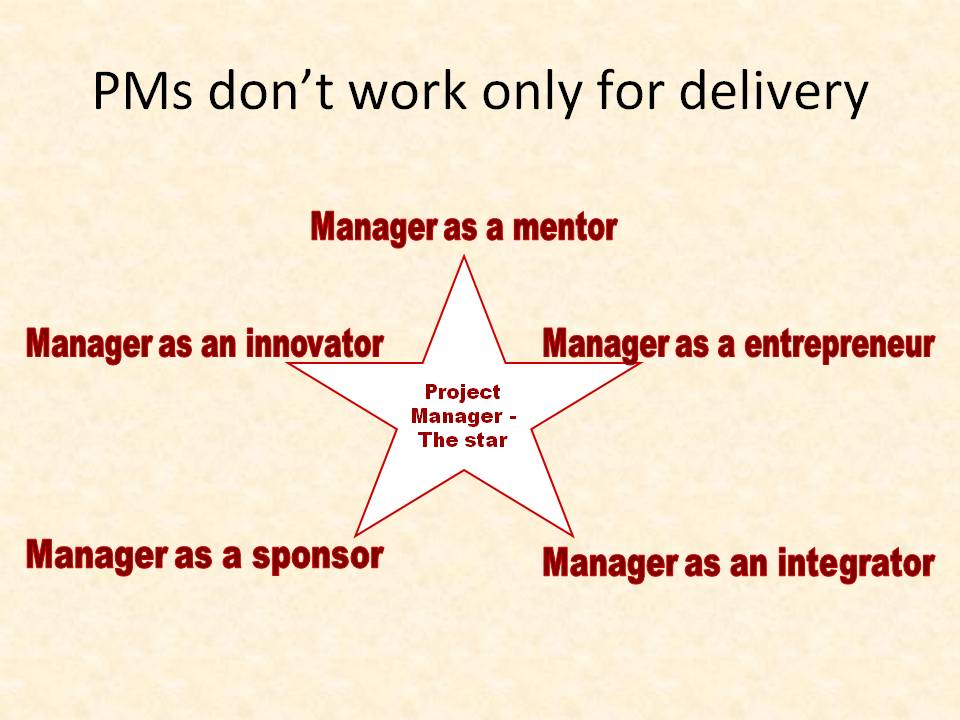 Though customer is the key stakeholder and what makes customer happy is timely deliveries, the role of a PM is not just taking care of deliveries. It is to involve all the stakeholders (customers, team or employees, senior management, shareholders, society etc) at appropriate phases and ensure that the deliveries meet the project objectives and is successful from all aspects.
Collaborative success-centric approach is the best strategy in the long term, because PMs are also an employees, PMs also own shares, PMs also need an integrated view of their project like senior management, to align it with strategic business objectives, PMs also consume the product of their projects, PMs also belong to the society. Even if they don't they should think in the shoes of all stakeholders.
For the customer they should produce value through innovation. For the team they should be like mentors who cares not only in their performance but in their overall development. For the senior management they should show the integrated view that can help them set and steer the direction of the organization based on how projects perform. For the shareholders, they should create wealth, bring fiscal control and maximize profits. For the society PMs should sponsor social projects through which the corporate can discharge their social responsibility.
When talking about project integration management in our PMP boot camp, I bring up this slide and discuss with the PMs. Have you played these roles as PM? Please share your experience with our readers.

manager as a mentor
,
many roles of project manager
,
pmp certification chennai
,
practical tips for project management;
Share