The October month MS Academy PMP boot camp concluded well this Sunday (10th Oct) with 12 PMs from IBM, Wipro, Visteon, HSBC, CSC and Graderesults joining us. I had invited Mr.Chandrashekar Kalluri VP-HR and training, Laserwords, to distribute the certificates on the last day and share his experience. Mr.Chandra shared his experience of the same PMP training that MS Academy conducted at Laserwords itself. He said, "After Ganapathy and team conducted PMP training at our place, we are all talking only in PMBoK terms. We have formed study groups. We organize special classes for additional inputs. For example I am planning to take a session on HR and communication. The CFO is going to conduct a session on cost etc. I suggest that you also use group study to be successful in this exam.
I attended the program along with the CLs on all four days. I feel it can be useful at even a personal level. It teaches us to take planned approach to our whole life.My advice to you is – share this learning with someone very close to you. See how it impacts your life positively. On the lighter side, I am a trainer and whatever I learn I share with my wife. This morning I slipped and sprained my leg. she asked me "Should you go to this MS Academy program today? Is it on the critical path?" The wry smile we shared helped with the pain. But seriously speaking, a well planned approach to life will make it richer and fulfilling.
Without sounding eclectic, I want to add that the principles of PMBoK can be a rule book to even transform our whole society. In India we have developed this "chalta hi" attitude to a disturbing level. We can use the professional conduct and ethics we learn here to bring changes in us. That can become a movement to transform our society.
October batch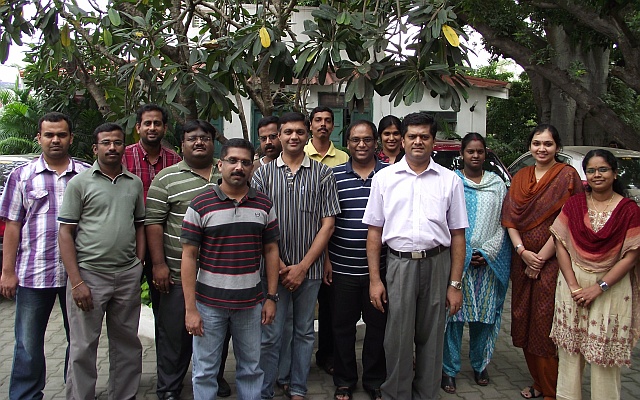 Under the tree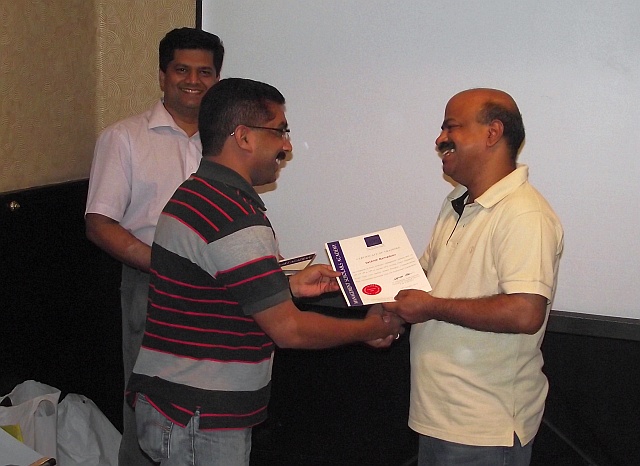 Mr.Chandrashekar handing over the certificates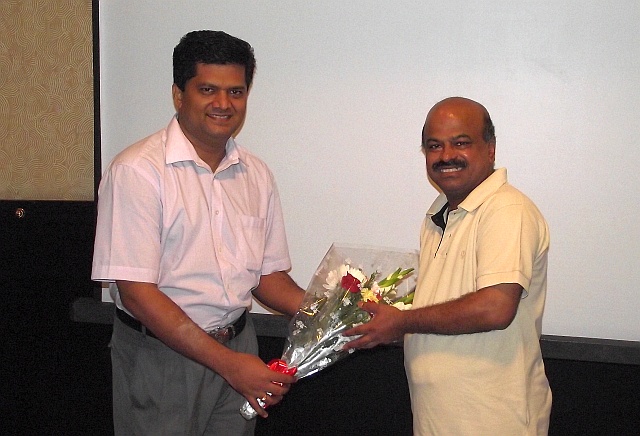 Ganapathy honoring the guest.

ms academy pmp review
,
ms academy pmp training
,
pmp certification chennai
,
pmp chennai
,
pmp training chennai
Share