The September month PMP boot camp concluded well on 19th Sep with 15 PMs from Wipro, TCS, HP, RR Donnelley, Oracle, iNautix, CSS Corp, Mahindra Satyam and Omnitechsys participating this time. I heard the feedback I have been wanting to hear all these months – "We are going to cherish the memories of this PMP boot camp much more than even clearing PMP" "This training can be done just for learning sake. PMP is just a by-product". I forward all the compliments to my trainers who are making this program a great success.
This time we invited Mr.G.Ramanathan, COO of TVS Infotech to hand over the certificates. Ram has a degree in Physics from Madras University and Bachelors Degree in Engineering from Indian Institute of Science, Bangalore. He has 25+ years experience in IT industry, 21 years of it in TCS where he was managing 4500+ associates across several industry verticals. The best part is that in spite of the heights he reached, he is very down to earth and really enjoys mentoring people like us.
Ram talked for just 10 minutes but that was inspirational. He talked about how he raised from technical roles into project management, program management and account management and how he enjoys customer relationship management the most. He narrated an incident where a senior director from Ericsson exposed the challenges they were facing even after 5 years into the relationship, when Ram took over the account. Ericsson being a product company from Nordic region had very different demands compared to service companies that TCS mostly worked with. In the next 18 months, Ram with his team turned around many of the challenges into opportunities by listening to the customer patiently, setting correct expectations, constantly communicating the efforts to understand and serve their needs and finally won their trust.
Ram concluded that "we will find most satisfaction if we look at how best we can help the other person in every relationship."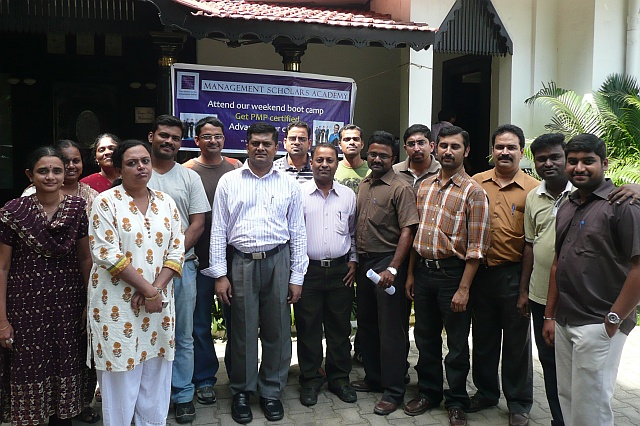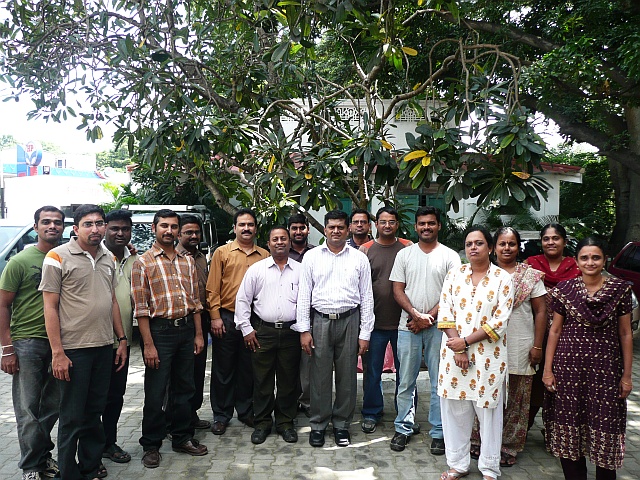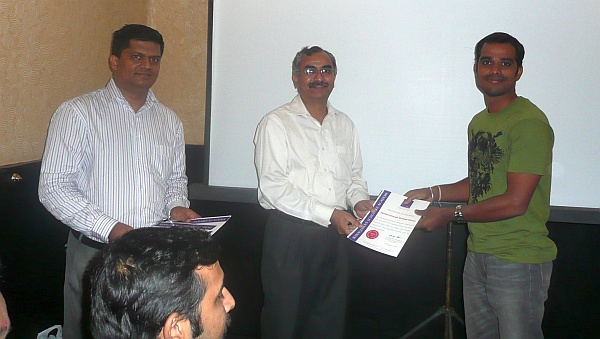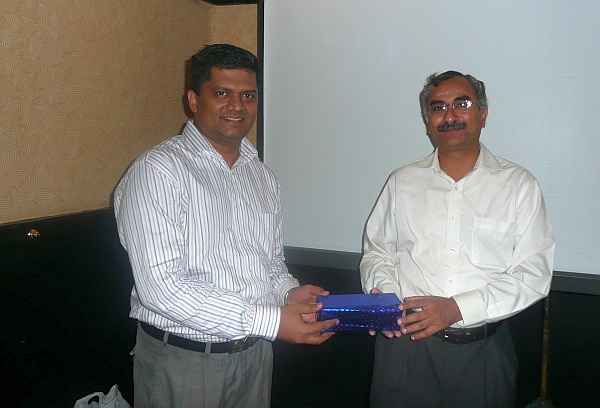 best pmp training in chennai
,
ms academy pmp training
,
pmp certification chennai
,
pmp chennai
,
pmp training chennai
Share