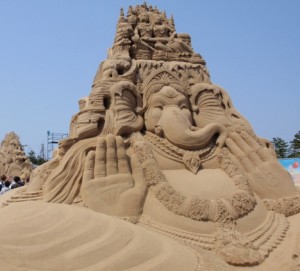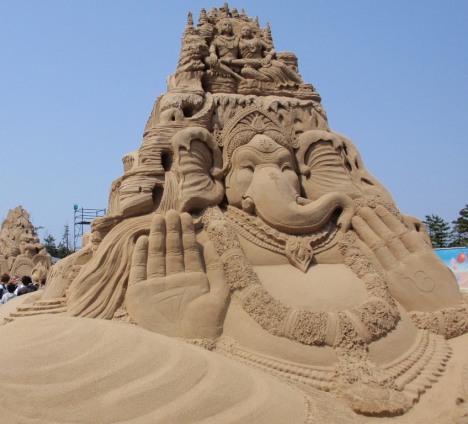 I wrote about TRIZ Principle -1 – Segmentation in the earlier blog. Here I am writing about two more TRIZ principles.
Principle – 2. Taking Out (Separate an interfering part or property from an object, or single out the only necessary part (or property) of an object.
By segmentation principle we have segmented our work/project. There is always a chance of troublesome or critical segment or part in our work, which we can take out and handle separately.
In an organization troublesome or mission critical projects are handled separately rather managing it with the regular projects. Separating a project out in a functional organization is also an example of this principle. In our daily routine also we will have few things that we find really challenging to handle in which case we will handle the problem separately. If driving is Chennai drives you nuts, take it out and delegate it to a seasoned Chennai driver.
Another example I thought is a sculpture. The sculptor chips and chisels a beautiful idol out of a big stone. His whole process involves taking out unwanted stones to make it an idol.
Taking out does not mean only taking troublesome segment out. It can also mean taking good and necessary things out of an object. An example I thought is taking butter out of milk product, taking gold out of minerals, taking petrol out of crude oil.
Principle – 5. A. Merging (Bring closer together (or merge) identical or similar objects or
Operations in space)   B. Make objects or operations contiguous or parallel; bring them together in time
In computer programming there is a concept called threading which does process parallel to get a desired output.
While planning for a project, non depended modules can be executed simultaneously; finally can be merged to the desired output.
In big libraries, books of identical topics or same authors are merged and will be kept separately for easy access.
A paper weight manufacturer can merge a paper weight with a pen holder to make his product more attractive and sell. Few pencil manufacturer merged eraser along with the pencil to sell their product.

creative problem solving
,
Manikandan
,
pmp chennai
,
TRIZ principles
Share
Comments