The August month PMP boot camp concluded well with 14 Project Managers joining the program this time. They were from CSC, TCS, Aricent, HCL, Ford, iNautix, Laserbeam Software, Focus Infotech and Keane Consulting. The average experience of this team was high (12+ years) and it showed in their focus and performance in the tests.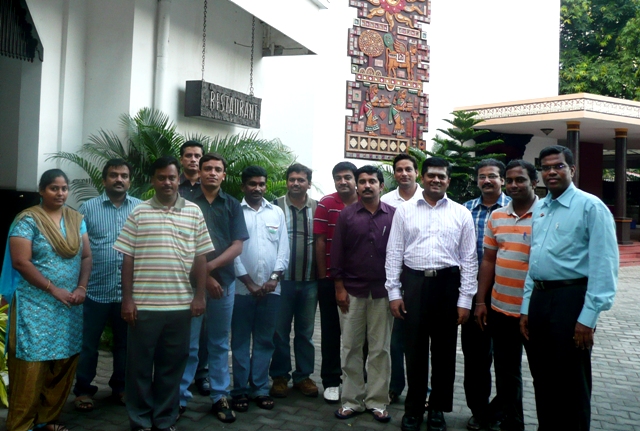 The highlight of the boot camp this time was Mr.Chenthir's visit on the last day. Mr.Chenthir is the MD and Chairman of Pharmexx India which grew from a strength of 3 to 1200+ under his leadership in the last three years. Apart from the fact that he is a successful entrepreneur Mr.Chenthir has been and still is a passionate corporate trainer himself. So I invited him to handover the certificates to the participants and share a few words.
Here is a summary of his message to the students – "I am happy to see that all of you have invested your time and money in upgrading your skills which is a very positive change. When I was looking for cross industry training I met Ganapathy and liked the PMBoK and PMP program. When I sat through his PMP training in our place, I liked the way he imparted training with practical examples and even some scenarios from Ramayana and Mahabharatha. Overall what I gathered is the PMBoK best practices are derived out of common sense. I have been successful exactly because of the common sense approach I take to solving all problems.
If we drop a hard carrot in boiling water it becomes soft. If we drop a soft egg in hard water it becomes hard boiled. But if we drop coffee beans in boiling water it changes the nature of water, gives it a great aroma and taste that we all love. We should be like coffee beans. When we face pressure and stress due to changes in environment, we should not give up our common sense and change our nature. Instead we should strive to change the environment such that common sense prevails. This I want to leave as a message for you.
Today is our Independence day. Many economic experts say that India is poised to grow into the fourth largest economy in the world in the next 10 years.  We will show that world that from abject poverty India can raise to become an economic superpower. With your specialized knowledge and skills you can contribute to that growth. Ganapathy and his team are doing great work in knowledge and skill development. I wish the best for Management Scholars Academy and pray to Almighty for good health and great success for their team. Thank you."
Mr.Chenthir handed over the 35 hours PMP course completion certificate to the participants. Sambit Das Patnaik who participated in our earlier boot camp and cleared PMP was invited and he shared his exam experience and tips to this batch of PMP aspirants. More and more people trained in earlier batches are clearing the exam which is very heartening to hear for me as a teacher. Their review and feedback on our training program can be found here – http://msacademy.in/pmpfeedback.htm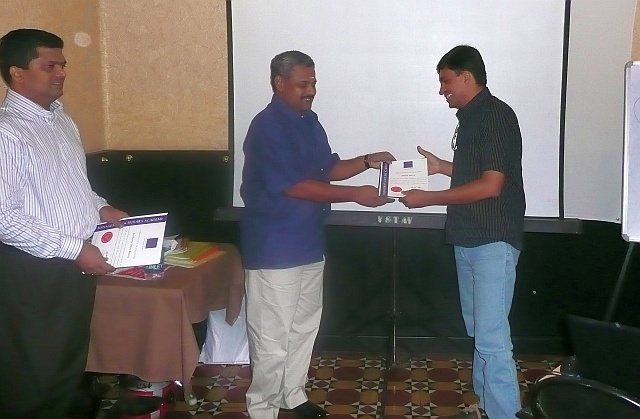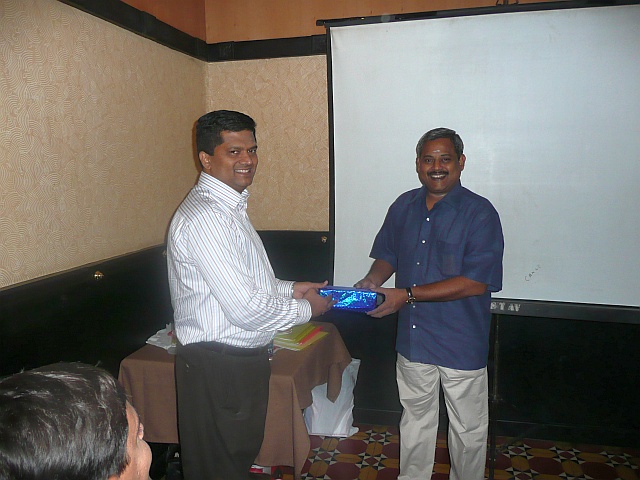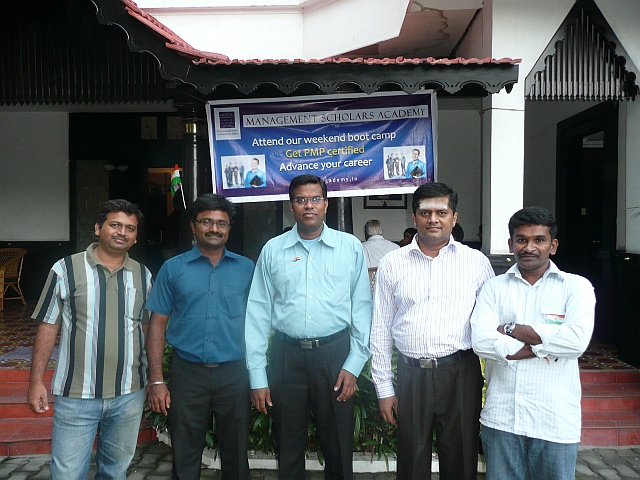 best pmp training in chennai
,
chenthir pharmexx
,
ms academy review
,
pmp certification chennai
,
pmp chennai
,
project management training chennai
Share