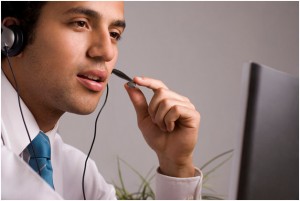 In organizing the PMP boot camps in the past few months, I found that what the customers really relish is the focus on their needs with an attitude of gratitude. Even if there are minor issues in terms of the actual service, they are OK with an apology and course correction.
I lived in the US for four years and really enjoyed being a customer. The variety of products, restaurants, cinemas etc. to choose from, the value I got  for the money and decent service etc were quite addicting. I lived in Japan for 3 months and that experience was better than even the US experience. If customer is treated like king in US, in Japan customer is treated like God. Along with the latest products, the courteous service (sans tips) was really touching.
I was wondering if we promote such customer focus and customer-centricity in Indian culture? We may tell our employees to wear a tie during customer visits and add an accent to become more communicable. But as a culture, do we build accountability in our children to own up if they make a promise; Does your family understand the give and take between you and your company / your customers; and so on. How do we teach it to the next gen?
As an ardent lover of Indian culture and heritage I want to believe that we do have customer focus as a value and so I looked in our books how it is represented. I found it in the name of "gratitude" (nandri in tamil and kruthagynatha in Sanskrit). There are many quotes and stories in Tirukkural, Ramayana and Mahabharatha which emphasizes the attitude of gratitude and the gory hell one will fall if one fails in his duty of repaying a help. Unfortunately in recent times, India is not guided by the values from these books. In my opinion, corrupt politicians corrupting our people in the name of adult franchise is the primary reason we are loosing those values.
What do you feel? Do we have a culture conducive for customer focus and quality culture? What can we change for good?

customer focus in Indian culture
,
ms academy pmp training
,
pmp training chennai
Share
Comments